News
New Blades Arriving

Remember to check descriptions of the products you order.
Watch for new products coming soon.
Products

Steel Leaders
Black, Silver, Short, Long ...

Lead weights
.5oz, .75oz, 1oz + ...
About Jiggernaut Tackle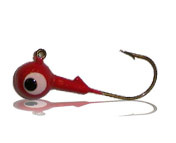 Jiggernaut Tackle Manufacturing Company Limited is owned and operated by William and Claudette Dennis. Jiggernaut Tackle has been in business since May, 1987. We manufacture quality fishing lures from floating Worm Harness, Cornwall Spinners, Bottom Bouncers, Bottom Huggers, Walleye, Pickerel and Perch Rigs, Jig Heads, Floating Jig Heads, Buck tailed jigs, Sinkers, Trout Spinners, Crystal Flash Jigs, Ice bugs and Ice Grubs. Remember Jiggernaut Tackle always has and always will stand for quality. We're Number 1 in affordable fishing lures.
New Products
Casting Spoons

Brand New Casting Spoons are live and in the store!! Take a look and enjoy the new products!! Check them out!
Premium Spinner Baits


Our brand new selection of Premium Spinner Baits have arrived! After the long wait the Spinner Baits are up in the store! Check them out!
Top Selling Lures

Bottom Hugger
The Bottom Hugger is designed to hug the bottom of the area so you have complete control while you feel the structure of the bottom. To be used with a crawler or a harness lure.

King Spin spinner baits
The Spinner Bait is designed as a casting lure that will spin while being reeled in. It is a submerged bait that is basically used to fish bass, pike and also very effective to catch walleye.

Bottom Bouncers
The Bottom Bouncer is designed to tap along the bottom in thick areas to keep your hook from catching. All the while drawing out that walleye or other bottom dwelling fish. Perfect to be used with a crawler harness.
Web Master | Contact | About us | Products | CSS and XHTML
© Copyright 2020 Jiggernaut